HAIBIN ZHAO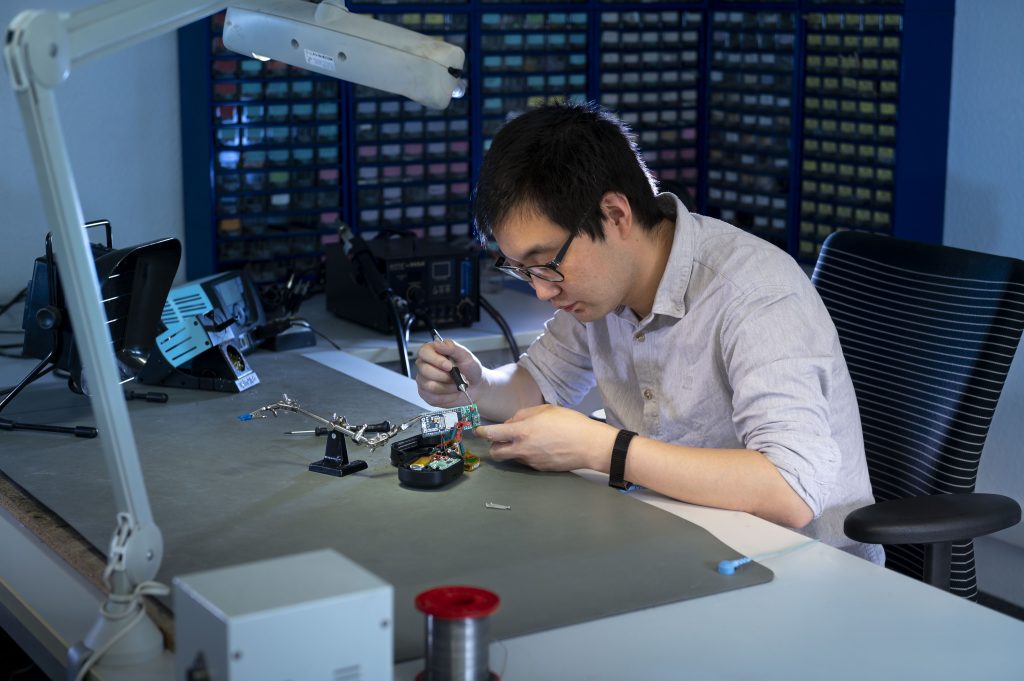 Karlsruher Institute of Technology (KIT)
Institut of Telematics (TM) – Chair for Pervasive Computing Systems (PCS)
TecO Reasarch Group
Vincenz-Prießnitz-Str. 1,
Building 07.07, 2.OG,
Room 214,
76131, Karlsruhe, Germany
Email: haibin.zhao@kit.edu
SHORT CV
Since 01.2021 Research Associate / Ph.D. candidate in Informatics at TecO, KIT, Germany.
10.2018 – 11.2020 M.Sc. in Mechatronics and Information Technology from KIT, Germany
09.2013 – 07.2017 B.Sc. in Mechanical Engineering from Chongqing University, China.
PROJECTS
Jubot:  Jung bleiben mit Robotern
MERAGEM: Modellierung, Entwurf, Realisierung und Automatisierung von Gedruckter Elektronik und ihren Materialien (engl. Modelling, design, realisation, and automation of printed electronics and their materials)
Data Scientist @ SDIL — Smart Data Innovation Lab
FreshIndex: Safety and Holistic Sustainability in the Food Sector with AI and IoT
SoftNeuRo: Soft-Electronics and Neuromorphic Systems for Resource-Constraint Artificial Intelligence in Soft Robotics and Wearables
Fit2Ear: Personalized Otoplastic from Smartphone Depth Camera
RESEARCH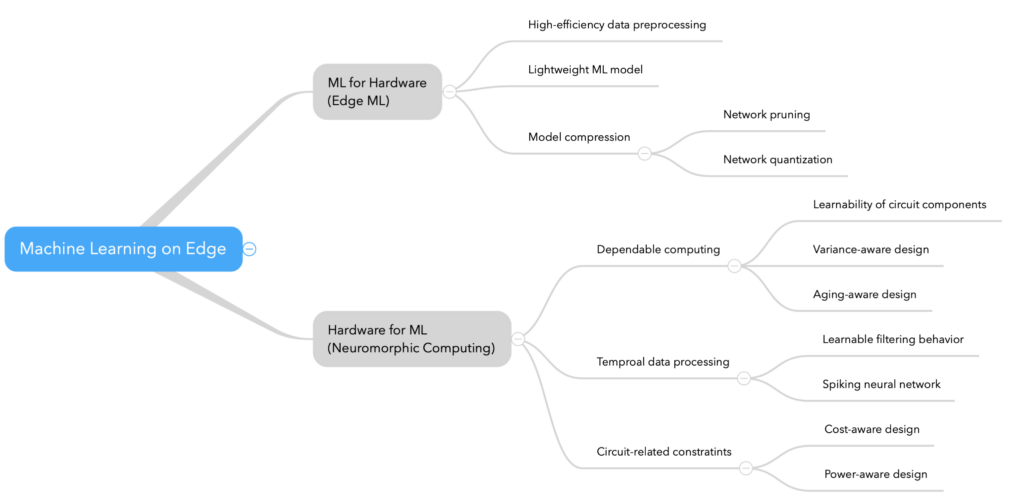 Available Thesis
Split Multi-Mask Manufacturing for Printed Neuromorphic Circuits
Power-efficient Printed Neuromorphic Circuits
Regularization-based Architecture Search for Printed Neuromorphic Circuits
(other intuitive topics are also welcome)
Finished/Running Thesis
Learnable and Tunable Nonlinear Circuits for Printed Neuromorphic Circuits
Weights Assimilation for Split Manufacturing of Printed Neuromorphic Circuits
Training of quantized Neural Networks — An ADMM Approach
Learnable Filters for Printed Neuromorphic Circuits — Neural Ordinary Differential Equation
A Web-based Platform for Automatic Feature Engineering
FPGA Acceleration for TinyHAR
PUBLICATION
Highly-Bespoke Robust Printed Neuromorphic Circuits
Zhao, H.; Sapui, B.; Hefenbrock, M.; Yang, Z.; Beigl, M.; Tahoori, M. B.
2023. 2023 Design, Automation and Test in Europe Conference & Exhibition (DATE), Institute of Electrical and Electronics Engineers (IEEE)