Technology for Pervasive Computing
The TECO research group was founded in 1993 at the University of Karlsruhe (now KIT – Karlsruhe Institute of Technology) for R&D in applied telematics in close collaboration with the industry.
Bachelor/Master theses and HiWi job postings
Bachelor and Master Theses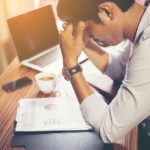 The chair for Pervasive Computing Systems is happy to welcome dedicated students with an interest in writing a bachelor or master thesis. We are looking for students who want to work with the latest technology on current research issues in an inspiring working environment. Please see our
list of currently available theses and contacts
.
You are a student and the chair for Pervasive Computing Systems and the TECO research group have piqued your interest?
We are looking for highly motivated students who strive to contribute with their own ideas. If you are passionate to work with internationally renowned scientists and the latest technology both on your own responsibility and in teams, you can visit our
job postings for student assistants
.