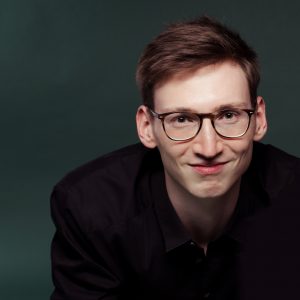 Tim Schneegans
Karlsruhe Institute of Technology (KIT)
Campus Süd
Institute of Telematics
Chair for Pervasive Computing Systems / TECO
Vincenz-Prießnitz-Straße 1
76131 Karlsruhe
Germany
Building 07.07, Room 206
email:tim.schneegans(at)kit.edu
Open Thesis, Projects, Positions
Bachelor/Master-Thesis
Contact me to learn more or about the topics below or discuss any other topic of your interests
Specific project:
A Lightweight Neural Network for Mobile Speaker Filtering using Spatial Information
General topics:
Data privacy in wearable devices
Audio Signal Processing and Machine Learning methods for speech filtering
Mobile data collection methods for psychological field studies
Student jobs / HiWi (click here)
---
My goal is to use wearable technology for process audio and, specifically, speech data for data privacy preserving audio recording. In addition, I use audio and other sensor data to measure psychological variables and develop behavioral interventions in everyday life. If you can think across disciplines and want to apply computer science into practice, please reach out!
Short CV
2021 – today    PhD candidate at TECO / Scholar at the KD²School for Design and Decisions at KIT
2018 – 2021     Psychology, M.Sc. at Freie Universität Berlin
2021 – 2022     Consultant at Simply Rational GmbH — The Decision Institute
2020                  Visiting Student and Master Thesis at Duke University
2014 – 2018     Psychology B.Sc. at Technical University Braunschweig
2016                  Visiting Studies at Yonsei University in Seoul, Republic Korea
Research Interests
HCI
Speech Processing
Transparent AI / Psychological AI
Behavioral interventions
Affect Recognition
Speaker, Speech, and Voice Activity Recognition
Publications
Beckmann L, Bergmann MC, Schneegans T, Baier D (2019). Importation and deprivation factors influencing teacher‐targeted aggression among secondary school students in Germany: A multilevel analysis. Aggressive Behavior. 2019;1–11. https://doi.org/10.1002/ab.21823
Privacy Preserving Continuous Speech Recording using Throat Microphones
Schneegans, T.; Simmon, L.; Beigl, M.
2022. ISWC '22: Proceedings of the 2022 ACM International Symposium on Wearable Computers : International Symposium on Wearable Computers (ISWC'22) , Atlanta, GA and Cambridge, UK, September 11-15, 2022, 106–108, Association for Computing Machinery (ACM).
doi:10.1145/3544794.3558480
Sensing with Earables: A Systematic Literature Review and Taxonomy of Phenomena
Röddiger, T.; Clarke, C.; Breitling, P.; Schneegans, T.; Zhao, H.; Gellersen, H.; Beigl, M.
2022. Proceedings of the ACM on Interactive, Mobile, Wearable and Ubiquitous Technologies, 6 (3), Article 135.
doi:10.1145/3550314