March 17th, 2021 | Published in Research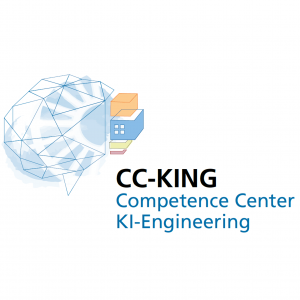 The goal of the Karlsruhe Competence Center for AI Engineering is to link state-of-the-art AI research and established engineering disciplines.
For the application of Artificial Intelligence (AI), more specifically Machine Learning (ML) in practice, basic principles get researched and new tools developed. The main application areas include industrial production as well as mobility. Funded by the Ministry of Economics, Labor and Housing of the State of Baden-Württemberg, the Competence Center also offers practical support to companies.
Behind the CC-King project is a joint initiative of the following Karlsruhe research institutions: Fraunhofer Institute of Optronics, System Technologies and Image Exploitation IOSB, FZI Research Center for Information Technology and Karlsruhe Institute of Technology (KIT).
The goal of the project is to establish AI engineering as a discipline for the value-added use of AI through the development and operation of intelligent systems. To this end, AI engineering "professionalizes" the use of AI and ML in companies and builds a bridge to the tools and processes of established engineering disciplines.
TEAM MEMBERS
CONSORTIUM PARTNER
Fraunhofer Institute of Optronics, System Technologies and Image Exploitation IOSB
FZI Research Center for Information Technology
Karlsruhe Institute for Technology (KIT)
PROJECT DURATION
August 2020 – ongoing
CONTACT
For more information visit the CC-King website